Synthetic Turf Northwest offers high quality silica sand infill for artificial grass. We carry multiple types of natural sand infill for every application and keep it in stock in our warehouse in Woodinville, WA.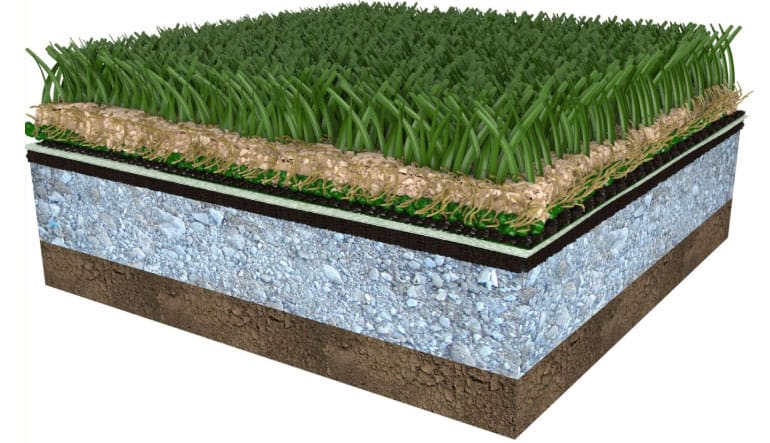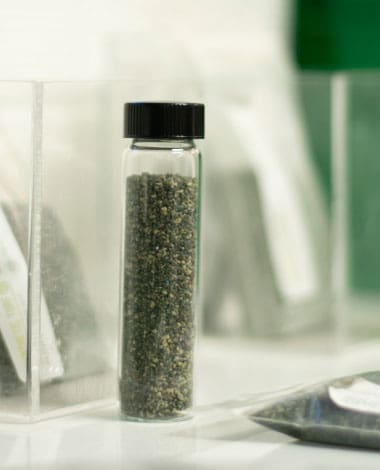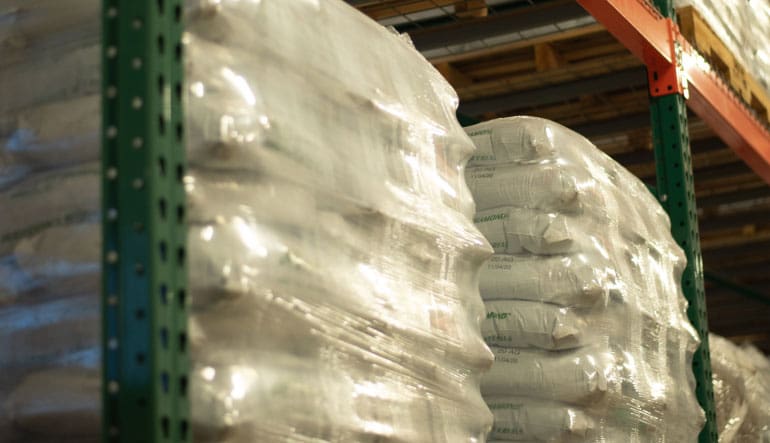 Why Use Silica Sand Infill in Artificial Grass?
Sand infill is brushed into the blades of synthetic turf to help weigh it down as well as assists the artificial grass blades to stand up.
What is Sand Infill In Synthetic Turf?
Silica sand is used as an infill for synthetic turf to help the turf grass blades stand upright as well as to provide UV protection to the backing material.
It also gives the artificial grass a natural feel under feet as it provides additional cushioning, similar to soil in natural grass.
Why Is Sand Important?
Silica sand is often chosen as artificial grass infill because of its organic nature. It is also a healthier and cost-effective alternative to old crumb rubber infill which is controversial because of its chemical composition.
What is Zeolite?
Zeolite is a natural material that is known for its deodorizing properties. It is used on top of artificial turf infill to provide these deodorizing benefits.
Zeolite's use is prevalent in pet turf applications, as it helps suppress odors from pet waste such as dog urine. This is because it can absorb ammonia from the urine, eliminating the unpleasant odor in the process.
Is It Safe?
High quality zeolite is safe to use in artificial grass because of its organic nature. It is actually used as a detoxification supplement, so its application in artificial grass is unquestionably safe.
Hence you can use it with assurance without fearing for the health of your kids or pets!
What is Silica Sand?
Silica sand differs from regular sand as by definition, it must have 95% SiO2 (silicon dioxide) and less than 0.6% iron oxide.
Because of its purer composition compared to 'regular' sand – which contains less than 80% SiO2 – it's much less chemically reactive.
It is added to artificial turf as infill because it provides a natural feel very similar to soil, making the turf even more comfortable to use.
What Blends Do You Have?
Synthetic Turf Northwest offers three blends of silica sand:
1. Green Sand Lawn
This is a 20/50 blend and is mostly used for lawn installations.
2. Silica Sand with Zeolite Deodorizer
This blend is ideal for pets as it eliminates odors in turf.
3. Green Sand Putting Green
This is a 30/60 blend and is used for golf green installations.
Does the Sand Spoil the Color of the Grass?
No, the sand is only partially colored.
Cost and Pricing
The cost to cover your artificial turf with silica sand infill will depend on a variety of factors.
Lawn Turfs With a Pile Height Up to 1.6"
2 lbs per sq ft.  = 2 x sq footage / 50
Lawn Turfs With a Pile Height Over 1.6"
2.5 lbs per sq ft. =  2.5 x sq footage / 50
Putting Green Turf
3lbs per sq ft – = 3 x sq footage / 50