Pro Series All Purpose Turf
One of our most popular lawn turfs due to its many uses and applications. This product features a Wide Wave Shaped Yarn which helps with softness and mutes direct sunlight light, quad flow drainage for superior flow through, and muted color dye for more natural appearance. Ideal for moderate to heavy traffic.
Color - Pro Natural with both brown and green thatch
Antimicrobial
Bounce back yarn design
10-year warranty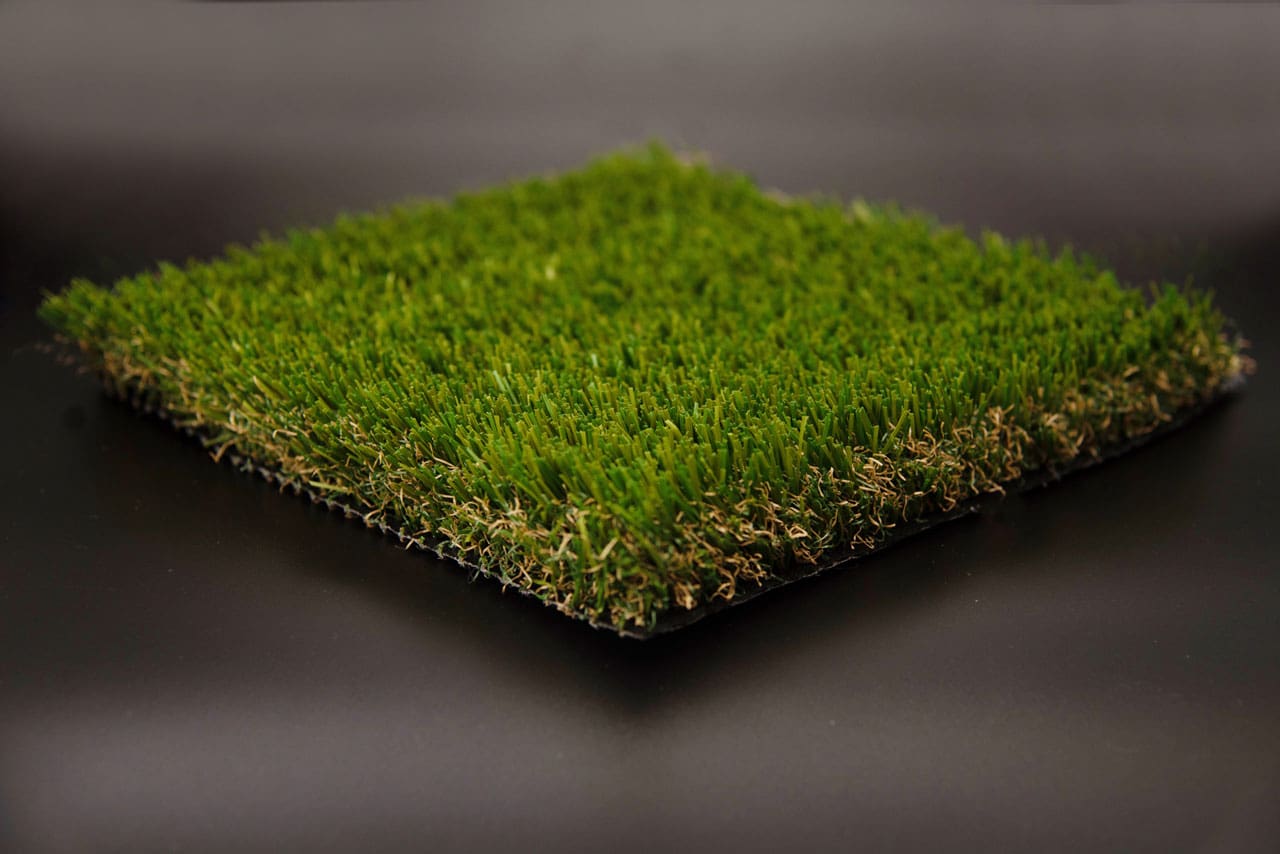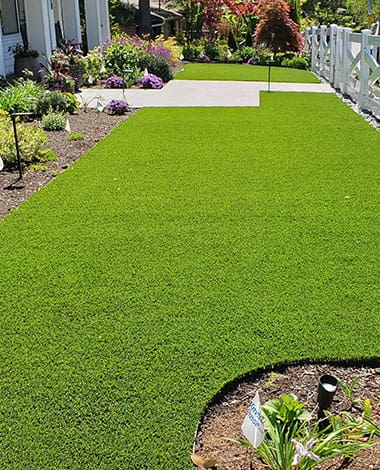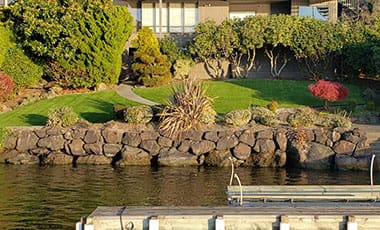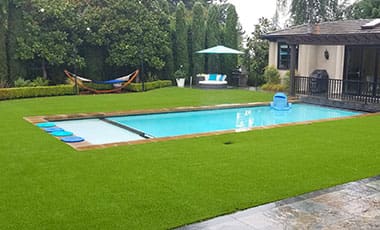 What is Pro Series Turf?
Our Pro Series Turf isn't just artificial turf, it's a complete residential artificial grass system. There's a reason why it's so popular with our customers – it is suitable for nearly every turf project.
When you buy Pro Series Turf, you can rest assured that it will work well for whatever you need it for. Whether you need it for a lawn, a backyard golf green, a pet run or a playground, it will perform just fine. (We offer antimicrobial artificial grass for dogs and short pile turf for putting greens that are specifically designed for those applications, if you have a particular project in mind.)
Why Is Our Synthetic Turf So Popular?
Pro Series Turf has been developed to be an all-purpose turf and is suitable for a wide variety of artificial grass projects.
It features a soft texture and feel, with excellent drainage properties. These are the most important qualities you need for any artificial turf, and Pro Series Turf excels here.
So while this turf isn't purpose-built for specific needs, it's very good for most of your turf needs.
Residential vs Commercial Turf Applications
Synthetic Turf Northwest is proud to offer Pro Series Turf that is suitable for all applications, whether they be residential or commercial.
Residential turf undergoes light to medium foot traffic, so its durability requirements aren't quite high. Commercial turf on the other hand is going to be used on a regular basis, with people walking or evening running over it for the most part of a day.
Therefore, commercial turf needs to be highly durable to wear.
Pro Series Turf has been designed to be highly wear-resistant and is suitable for medium to high traffic areas.
So it is suitable for both residential and commercial turf applications.
Benefits
Our Pro Series All-Purpose turf is a perfect replacement for natural grass in your residential lawn, playground or backyard.
No More Watering
It does not require regular watering as natural grass does, so you'll be conserving a precious natural resource like water.
No More Muddy Feet
In rainy weather, it won't get muddy so you can keep playing right after the rain stops.
Doesn't Require Herbicides and Fertilizers
Because it is synthetic, weeds and other vegetation won't grow as aggressively on it, minimizing the need for chemicals, herbicides, and fertilizers.
Drainage
Pro Series Turf features a quad flow drainage system that allows water to pass right through the turf backing before it has a chance to pool up and accumulate on the surface.
Not only is this great for turf longevity, but it's healthier and safer.
Get Your Free Estimate
Synthetic Turf Northwest offers free estimates to anyone who's interested in artificial turf installation for their landscaping project.
Simply fill out our free estimate form and we'll get back to you.
In a matter of hours our patchy grass became artificial grass that the kids, the dog and our family can enjoy for years to come! I highly recommend Synthetic Turf…
Very happy with the end product and so is my dog! Looking forward to not having to deal with muddy paws all winter.
Pet-Friendly Synthetic Turf Product Specifications
Backing
Double Polypropylene Layers
Download a Spec Sheet