Artificial Grass installation in Seattle and Bellevue
Providing quality synthetic turf products since 1996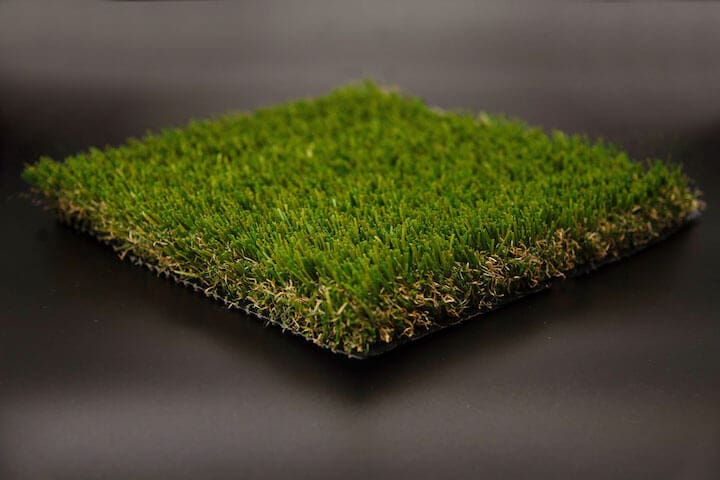 Artificial Grass Installation
Over 20 years of synthetic turf installation
Save costs and mowing time with our anti-microbial, durable and environmentally sound synthetic turf.
Synthetic Turf Northwest has been Seattle and the Puget Sound area's leading turf supplier for over 25 years. We carry top-quality artificial grass products and provide industry-leading landscape design and artificial turf installation services. From lawns to golf greens, pet runs to playgrounds, we have done it all! We have the industry knowledge and experience to help with any commercial or residential synthetic turf project.
Testimonials
Words From Our Customers
Super fun environment can be stressful at times but we figure those times out and succeed personally and as a company! Can't wait to see the training pods and the…
Current Employee 3
Installer
I am a lead foreman at my work, I've learned everything from fixing irrigation and adding catch basins, to driving trucks with trailers and operating heavy machinery. The work place…
Current Employee 2
Lead Foreman
Overall great place to work at! The people, environment and management create an amazing atmosphere to be in. They really want you to succeed and are a great support system.…
Current Employee 1
Installer
Good labor job pay, managers care about you. Benefits are great, and they are an ever growing company so it is exciting to see growth.
Former Employee 2
Installer
Good hours, good pay, no prior experience needed. Good place to build a steady income if you're tired of inconsistent paychecks.
Former Employee 1
Installer
We are so incredibly pleased with our new backyard! They were very meticulous, professional, and responsive! Thank you Rob and crew for the fantastic transformation! We couldn't be happier!
REBECCA MECKLER
FEBRUARY 20, 2021
Synthetic Turf Northwest did a phenomenal job installing synthetic turf in our backyard. The entire process was smooth, and their team's attention to detail was top notch. We are blown…
ADAM TRUMBOWER
APRIL 2, 2021
Installation (and clean-up) went great. We are very happy with the finished product … our yard looks terrific. Special thanks to Josh (installer) and Jane (front office) for focus on…
MARK FREEMAN
AUGUST 4, 2021
Our yard used to be a soggy, muddy mess when it rained. Not anymore! We love our new Synthetic lawn. Now we can enjoy our yard year round. We should…
Artificial Turf Use Cases & Guide

Synthetic Turf Northwest has been installing high quality artificial grass throughout Washington from Seattle to Redmond and Bellevue to Bothell since 1996. Get your free synthetic turf installation estimate today; we install artificial turf for myriad purposes, including:

Pet play areas
Residential lawns and gardens
Sporting arenas
School Athletic fields
Private Golf Clubs
Putting Greens & Driving Ranges
Indoor & Outdoor Workspaces

Synthetic turf has been in use since the early 60's when David Chany, a Dean at the N.C. University of Textiles, thought to implement an "indoor grass." The very first installation of synthetic turf in the United States was at a Rhode Island prep school in 1964; it was used in an extracurricular activity area for sports and other uses. Since its introduction to the world, synthetic turf has found many uses outside of professional sports.

Our Products

At Synthetic Turf Northwest, we only use the best available materials to create lush greenery for our clients. You have the option of choosing from three styles of synthetic grass installation, each with antimicrobial properties and a ten-year customer satisfaction warranty. Each product is designed for a specific purpose, with color and texture being tailored to that use. Face weight and height range varies between products to give you a soft, realistic looking artificial turf installation, no matter the purpose. Whatever your needs may be, our synthetic turf installation in Seattle can help.

The options are plenty and cover most scenarios:

Our NW Pro Natural Lawn provides all the natural green tones of well-watered grass,
The Pro Series Golf Green Turf, trimmed short and durable for serious golfers,
The Pro Series Pet Turf, with 3D wave blades of grass that will bounce back after your pet has had a stimulating run in the sun!

Why Choose Synthetic Grass?

For golfers, the choice of installing artificial grass is usually a simple one, but for a homeowner trying to achieve a lush lawn, a faux grass installation may not even cross your mind. Modern synthetic grass blades are meticulously inspected for appearance, feel, and durability. They create a low-maintenance play area or outdoor space to be proud of. You can wow your neighbors with a long lasting bright green property that doesn't dull in the winter, save water during hot summer months when others are struggling to keep lawns alive and thriving, and avoid toxic chemicals used to fertilize and deter insects.

A fake grass installation is a great alternative to the real thing for those who want to minimize yard work and enjoy time with the family or personal leisure instead. Forget about mowing the lawn and plucking out weeds, spend your time playing with pets, kids, or sitting on the porch enjoying the view.

Upkeep and Maintenance

Synthetic Turf Northwest uses antimicrobial materials to avoid bacteria and fungi. This property also deters ants and fleas, which is helpful to clients using the turf for pets. Stain resistant, and backed with a permeable layer, the lawns promote proper drainage during the rainy season, and do not absorb any waste left behind from pets or other animals.

Why Choose Synthetic Turf Northwest?

With a reputation for treating every property with extreme care, and more than 20 years of experience with synthetic turf installation in Seattle under our belts, we at Synthetic Turf Northwest pride ourselves on skill and great customer service. Each of our specialists are fully licensed, bonded, and insured to work on your property with no risk involved.

We value each client we work with, doing our best to determine what your turf needs are and how best to satisfy them. Whether you require an outdoor play area for your grandkids, a lawn for a newly developed lot, a place for pets to play, a golf green for you to play, or an indoor field for a sports team, we have got you covered.

For more information on artificial grass installation in Seattle and the many ways you can use it as a homeowner, sporting facility, or other organization, contact us today. You can also check out our FAQ section to read about questions other clients have asked and get a feel for our company and products.
Updates & Tips
Latest From Our Blog
Our team is dedicated to creating beautiful landscapes & meticulously caring for them with unmatched services.