Pro Series Summer Blend Turf
One of our fullest options with a northwest feel. This product features a multi yarn shape system which creates a soft, natural-feeling but durable Synthetic Turf System and helps deflect natural sunlight and heat.
Color - Pro Natural with both brown and green thatch
Antimicrobial
Bounce back yarn design
10-year warranty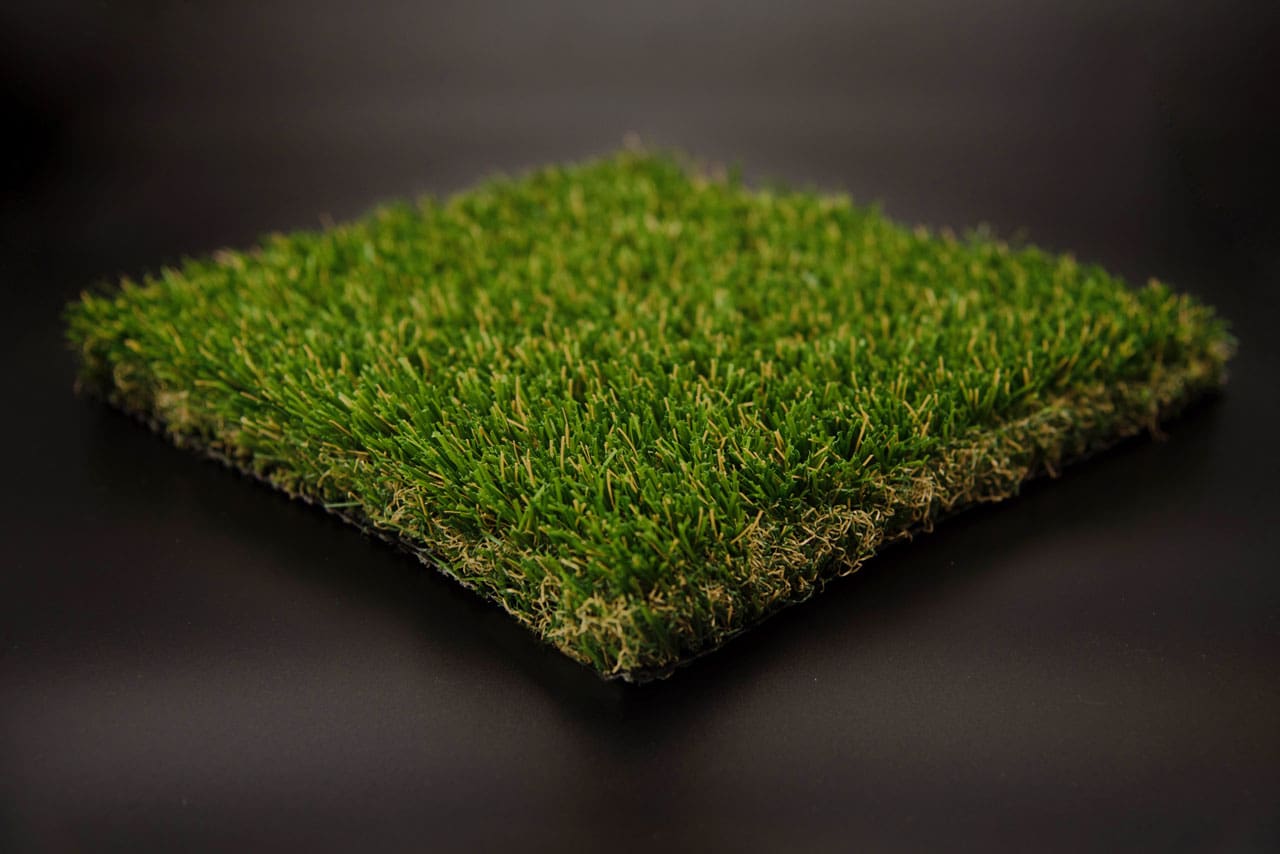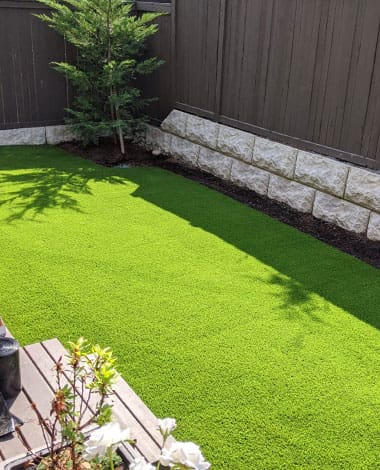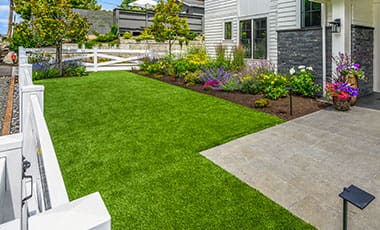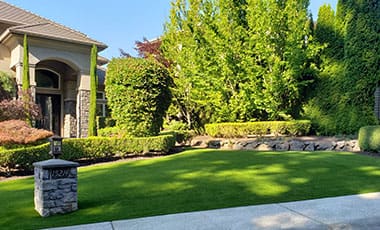 This option also features quad flow drainage for superior flow through and tan face yarn for a realistic Northwest look.
Ideal for moderate to heavy traffic.
Does Artificial Grass Get Hot?
Modern artificial grass is much better in terms of deflecting heat compared to turf of the old days. However, in dry and hot summer days, artificial grass can get hot enough that it isn't quite as comfortable to walk on.
Artificial grass that uses crumb rubber infill has a greater tendency to trap heat since this infill material has poor heat dissipation qualities. For this reason, we never use crumb rubber infill for our installations.
The Synthetic Turf Northwest Summer Blend turf has been designed to provide you with a cool and comfortable turf surface to walk on even during hot summer months.
Its fibers are treated for enhanced sun light deflection.
Artificial Grass That Stays Cool
Our Summer Blend turf is able to stay in summer months because of the use of special treatment on its turf fibers that reflect sun light and inhibit UV rays.
By using our Summer Blend turf, you don't have to worry about you or your pet's feet getting uncomfortably hot.
Like our other turf products, it's 100% lead free and safe for use by children and pets. It's also a hygienic turf thanks to antimicrobial treatments.
Heat Resistant
Thanks to reflective color pigments, Summer Blend does not warm up to the same degree as other regular varieties of synthetic turf.
Heat Problems
Low quality artificial turf can get uncomfortably, or even dangerously hot to walk on. And this issue is compounded by the use of cheap rubber crumb infill, which is famously poor at dissipating heat.
Temperature
Thanks to sunlight-reflecting properties, our Summer Blend turf has noticeably improved surface temperatures, so you get to walk on cool turf even in hot weather.
Is Artificial Grass Hot to Walk On?
Artificial turf projects that use crumb rubber infill can get dangerously hot during the summer months. Even though modern artificial turf is great at dissipating and reflecting heat, the use of crumb rubber infill can still cause it to get quite hot.
What Artificial Grass to Pick for Hot Summers?
An artificial grass that uses sunlight-reflecting materials is ideal for use in hot summers. Avoid using crumb rubber infill as it retains heat. Silica Sand is a safe and cost effective option for infill instead of crumb rubber.
We recommend using our Summer Blend turf that has been designed especially for use in the hot summer months. With this turf, you don't have to worry about your children or pets playing on the turf.
…the final product far exceeded anything we could have imagined. … The grass really looks real! It has little bits of brown mixed in so it doesn't look artificial at…
The lawn looks great and has held up well with the deluge of rain and snow we have had this winter. I would recommend them and the solution for anyone…
Pet-Friendly Synthetic Turf Product Specifications
Yarn Shape
C, D & Mini Wave
Backing
Double Polypropylene Layers
Download a Spec Sheet