We carry a wide variety of synthetic turf installation materials and accessories to help make your Synthetic Turf project a success. All items below are in stock and ready to go in our Warehouse in Woodinville.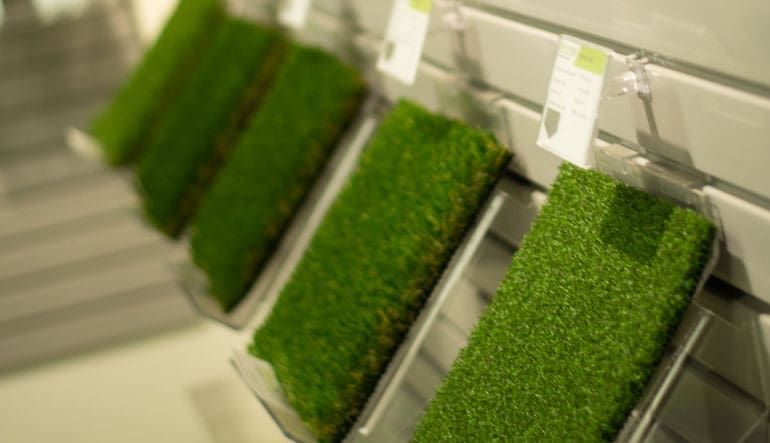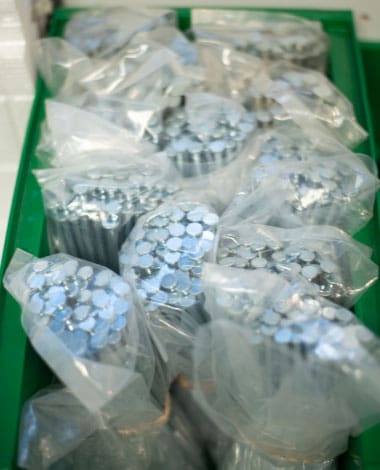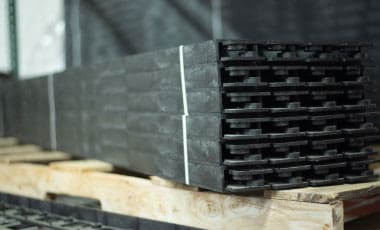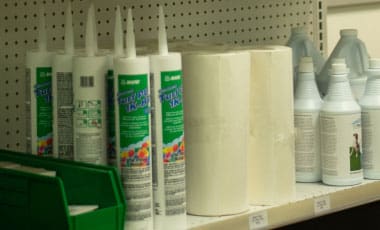 Artificial grass accessories are absolutely vital to have while you are doing turf installation. Installing turf is a complicated process with many steps. We make it easy for you by providing a stop and shop spot for all your turf accessories.
Without the proper accessories, your turf installation will be incomplete. And since turf is a long-term investment, you definitely don't want to skimp out on accessories while installing it.
For instance, accessories such as turf brooms also come in handy after the turf has been installed. They can be used to maintain or in some cases repair the turf.
Nails
Turf nails are required to hold the turf in place once it's been laid out. They act as a 'glue' that holds the whole turf project together.
By using our high quality, galvanized nails you won't have to worry about your precious turf project moving underneath your feet while you enjoy it.
What is Underlay and Why Is It Used?
Underlay for artificial turf is the material that goes underneath the turf and it comes in a variety of forms, all suited for different purposes.
Foam Underlay
Foam underlay for artificial turf is made from, you guess it, foam. Its primary purpose is to add comfort to the turf over it.
Foam underlay is commonly used in turf installation projects over hard surfaces such as concrete. Since concrete is a hard material that does not absorb shocks (from foot traffic), the foam padding makes up for it and adds a shock-absorbing layer.
Drainage Underlay
Drainage underlay for artificial turf is designed to maximize drainage of the turf over it. It is commonly used in turf installation projects where turf is installed over non-porous surfaces such as concrete.
Turf is commonly designed to let water drain through it, but if there's nowhere for the water to drain, it will start pooling on the concrete surface below. This can give rise to mold growth, which is something no one wants for their turf investment.
Drainage underlay helps water drain properly to the outer edges of the turf, thereby protecting the turf and lengthening its lifespan.
Shock Absorbing Foam Pads
Shock absorbing foam pads are placed between the turf and hard surface (such as concrete) to provide additional comfort.
Since a hard surface like concrete does not absorb shocks well, the shock absorbing foam pads do this job instead.
What Are They and Where Are They Used?
Shock absorbing foam pads are a cost effective way for adding impact absorption and drainage to any turf installation project.
For turf installation applications, these foam pads have perforations so water can drain through them with ease.