Artificial

Pet Lawns & Turfs

Roughly 95% of our customers are dog-owners, and we have proudly been serving their pet-friendly turf needs in the Seattle area for over 20 years. We provide pet turf installation that will have your neighbors asking how you keep your lawn so beautiful. There are many advantages to choosing a synthetic option as a dog owner. Our pet-friendly artificial grass and lawns are high density, so the turf maintains a consistent appearance under heavy use. They are also non-absorbent, made of anti-microbial fibers that do not attract ants, fleas, or ticks. Fibers resist staining and eliminate brown spots commonly associated with pet-owner lawns. Our pet-friendly artificial turf product features permeable backing allowing for proper drainage. 

In addition to our industry-leading pet turf, Synthetic Turf Northwest offers a complete dog turf installation system with specialty drainage and infills that are safe and sanitize your space. If you are a dog owner in the Greater Seattle area – contact our team and ask about a free estimate for your pet turf project!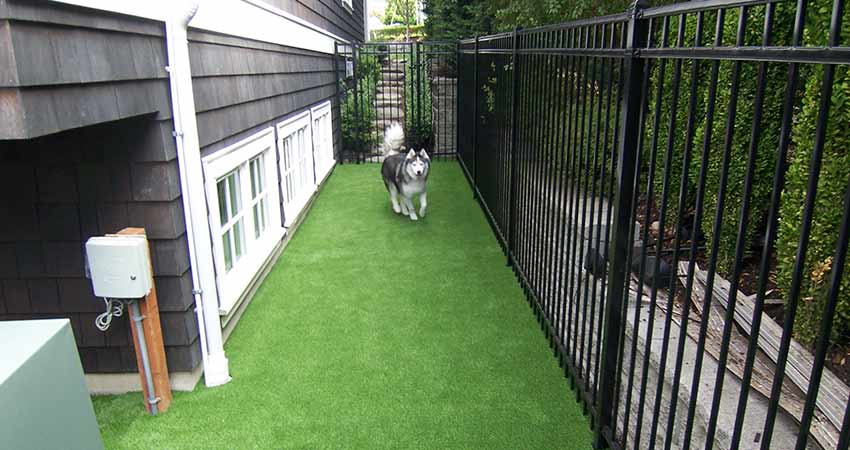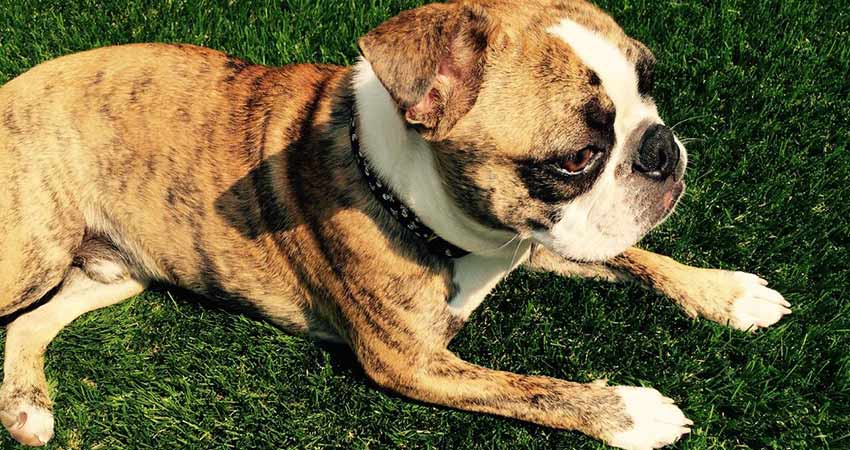 Key Benefits of the Service
As your local expert for so many years, we have loved seeing the many ways our Washington State customers have benefited from artificial lawns, grass, and pet turf installation. Here are just a few of the advantages you may experience when choosing synthetic turf for your home or business:
  Significant savings in water costs
  No more mowing!
  Environmentally friendly: No fertilizer, no pesticides.
  Pet-friendly and anti-microbial
  A variety of applications
Synthetic grass lawn pricing is calculated by square footage, and many other factors such as site accessibility, artificial turf selection, and size and scope of project. Recent improvements in synthetic turf have yielded a supremely soft and natural texture, both visually and to the touch. A general ballpark estimate is between 10 to 16 per square foot. This includes base construction and all aspects of installation.
Our turf material is UV color protected and comes with an 8-year manufacturer's warranty. Construction and labor warranty is one year. Our lawn turf resists fading and mildew. All of our turf is pet-friendly and over 95% of our customers are dog owners.
We have installed artificial turf in virtually all cities throughout the Puget Sound region and Washington State. From AstroTurf to artificial grass installations, we have worked on residential projects in the Seattle, Bellevue, Redmond, Kirkland, Sammamish, Bothell and Everett areas – and just about any city in between.
At Synthetic Turf Northwest, we know that your pet is a part of a family, so of course you want what's best for them. We pride ourselves on having a product which is not only aesthetic and affordable, but also safe for animals. The soft realistic blades of artificial pet grass are not damaging to paws or fur and provide all the appeal of a wide-open field for your pet.
One of the main benefits to choosing fake turf for dogs, over the real thing, is that there is no need for nasty chemicals or fertilizers. Our synthetic grass is created using antimicrobial technology to deter bacteria, fungi, and insects from dwelling on your lawn. This means that there's a lower risk for fleas and other nuisances which could affect the health of your pet.
Aesthetics of Artificial Grass
Artificial grass for dogs has become a highly popular alternative to the real thing over the past decade. The rich color and soft texture make our product an attractive choice to homeowners who want to avoid high levels of lawn maintenance but want to stand out with gorgeous greenery which enhances homes and gardens.
You can install our artificial pet grass all around your home, or in one location for your pet. Many of our clients choose to create a pet friendly space with this turf because of its high durability. The antimicrobial properties of the grass keep it from turning brown or yellow, even after your pet has claimed a favorite spot to do his or her business. It is also designed to maintain its shape and stand upright, even after it has been rolled and played in by your favorite furry companion.
Keeping it Clean
Maintenance of pet turf is very simple, requiring a weekly wash with a garden hose in areas which are used by your pet frequently. You may also need to rake up fallen leaves or debris if you have nearby trees, but other than that, you will find yourself working on your lawn less, and enjoying it more.
The turf is stain resistant, and stays green all year round, without the need for water wastage during hot summer months when neighbors are watering.
The Synthetic Turf Northwest Promise
All our products at Synthetic Turf Northwest are designed with a permeable backing for proper drainage during rain and other weather. They also provide you with a ten-year customer satisfaction warranty to assure you of our installation service and the integrity of our product.
Contact us today for a free estimate on your pet turf project. Every specialist on staff is highly experienced in the art of pet turf installation and can answer all your questions without delay. Our team is also insured and bondable, so you never have to worry about safety or damage during a job. We know how important your home and pets are to you, and we treat every client home with the same care we would our own. You're in safe hands with Synthetic Turf Northwest and our pet-friendly turf in the Seattle area.