I reached out to Mike at Synthetic Turf NW to help me redesign my backyard, which included moving a lot of earth. My project was more of an idea of the end with no clue how to get there. They were great in providing ideas and guidance on what was possible as well letting me know what they could do but wouldn't recommend based on their experience, very valuable. Their bid was one of the lower ones I received but you wouldn't be able to tell looking at the finished job.
His team was great to work with from my initial email asking for a bid to the follow up after the job was completed. I would highly recommend Synthetic Turf NW to my friends, family, and anyone else looking to install a low maintenance but very functional turf solution.
Happy Customer
Seattle, WA
Our dog, Beau, is enjoying the new lawn so much that he now wants to go outside even when it's pouring (sometimes I think he may fake a pee). Thanks again for a most professional job. The crew were a real pleasure to be around. We enjoyed every minute.
Fred and Kay Millet
Thanks for the great looking backyard. Kristin and I appreciate the attention to detail and fine finished product. Everyone is so impressed and I look forward to providing a referral to anyone else who might be interested. Say thanks to your guys as well...very professional and courteous. Thanks again.
Ryan and Kristin Flickr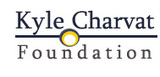 We

proudly support the Kyle Charvat Foundation

The Kyle Charvat Foundation provides financial assistance to young adults battling life-threatening illnesses.  Funding may be applied to cutting-edge treatments, home care, travel expenses, medications, and any other disease related expenses.  Kyle Charvat's young life was extended through innovative treatment that was not covered by his medical insurance and has inspired us to continue lending a helping hand to others facing similar circumstances.

For more information about this charitable organization, click here.